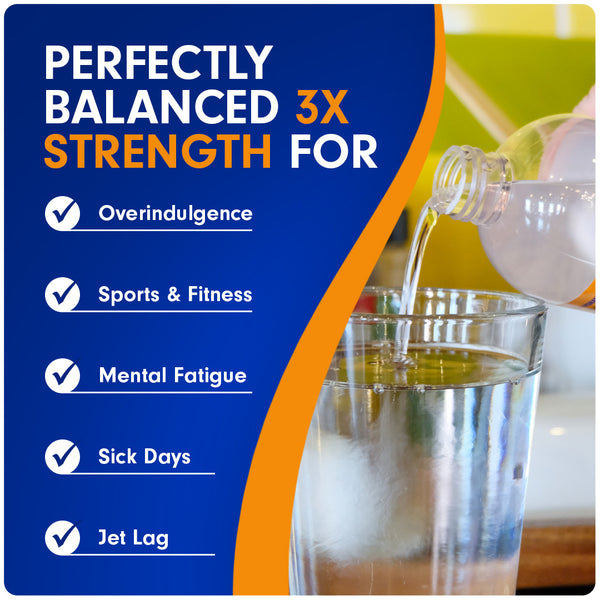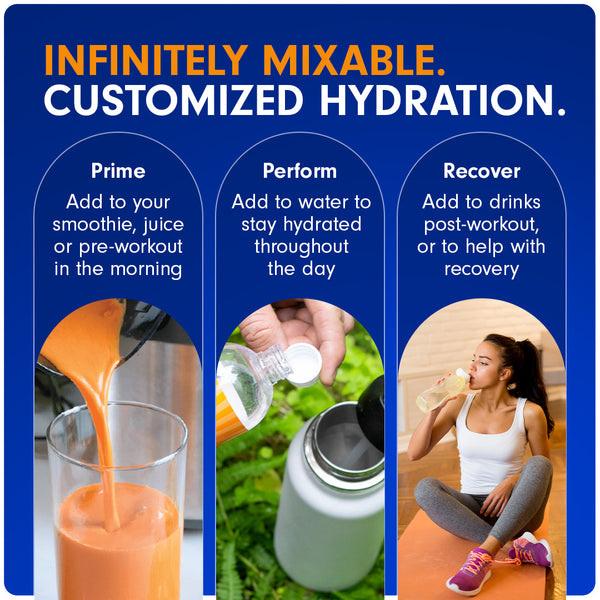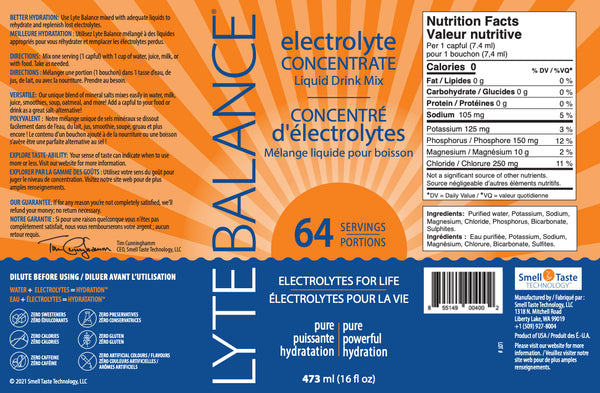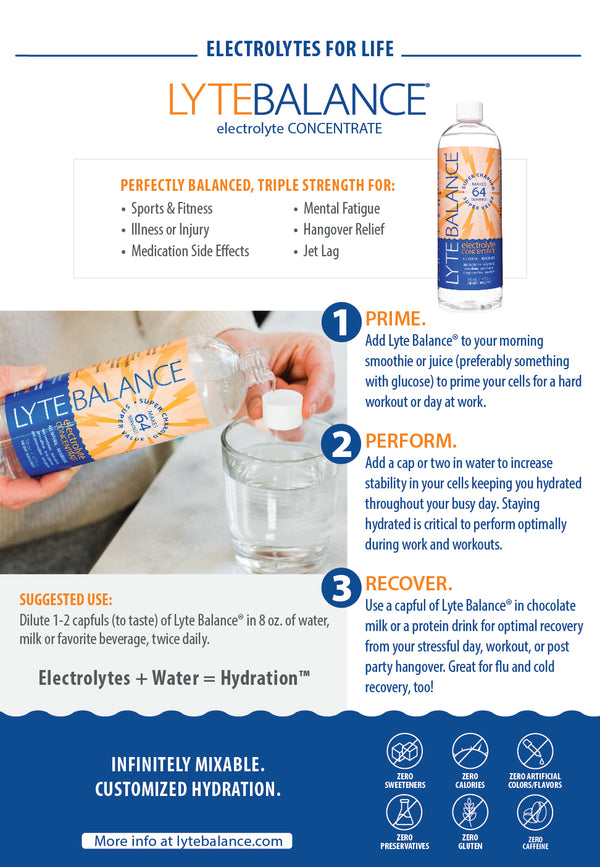 Lyte Balance 16 oz. Bottle / 64 servings
100% Pure Electrolyte Concentrate — Zero Sweeteners, Zero Calories, Zero Artificial Colorings, Zero Flavoring, Zero Preservatives, Zero Gluten, Zero Caffeine
Hydrates and nourishes your body from the inside out. Our perfectly balanced triple strength electrolytes are for:
Rapid Rehydration

Muscle Recovery

Sports & Fitness

Electrolyte Balance

Immune Support
Unflavored, unsweetened, and infinitely mixable. Customize your hydration every day by adding Lyte Balance to your smoothie, juice, or pre-workout in the morning. Prime your cells for a hard workout or a day at work. Add a cap or two into water to increase stability in your cells keeping you hydrated throughout your busy day. Use a capful of Lyte Balance in chocolate milk or a protein shake for optimal recovery after your stressful day, workout, or post-party hangover. Great for flu and cold recovery, too! 
How to use: Dilute 1-2 capfuls (to taste) of Lyte Balance in 8 oz. of water, milk, or your favorite beverage, twice daily.
Electrolytes + Water = Hydration

64 Servings per 16 oz. bottle
No refrigeration necessary.
Ingredients: USP grade, Sodium Chloride, Sodium Sulfate, Sodium Bicarbonate, Potassium Phosphate, Potassium Chloride, Potassium Bicarbonate, Magnesium Chloride, Magnesium Sulfate
Other Ingredients: Purified Water