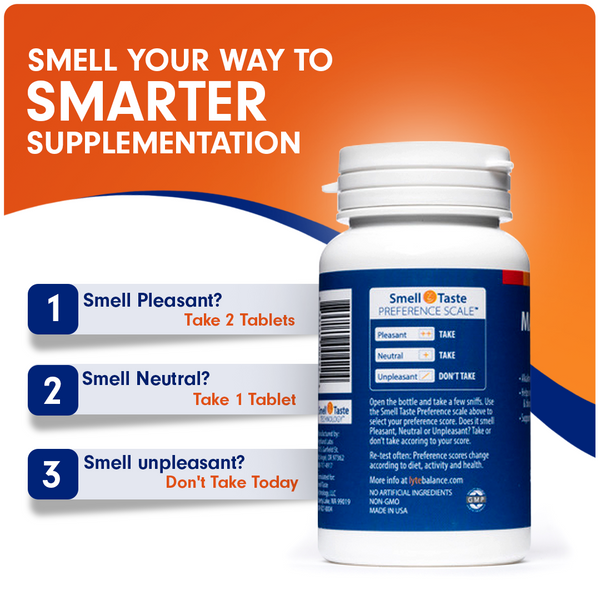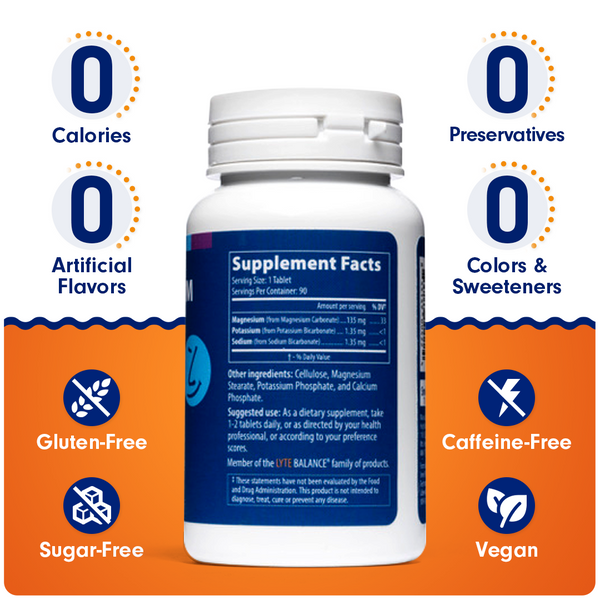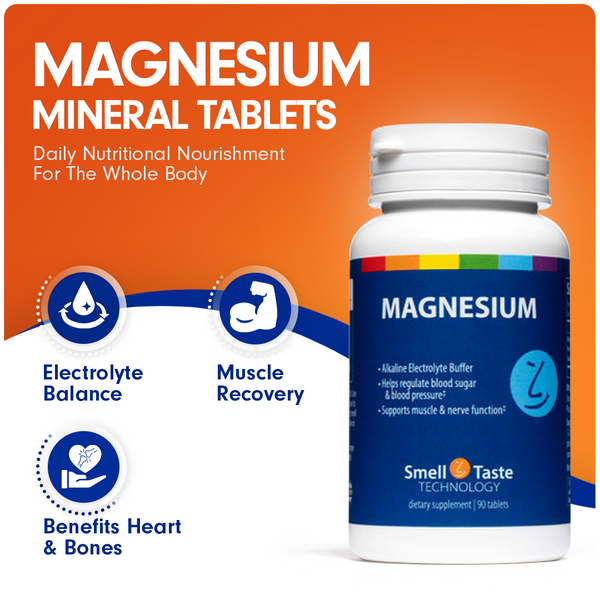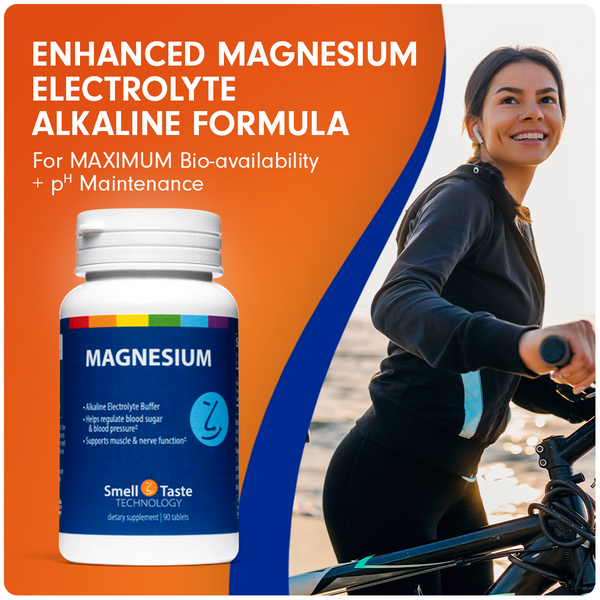 Enhanced magnesium electrolyte formula combines magnesium with calcium, potassium, sodium, phosphate, and bicarbonate for maximum bio-availability, cellular energy and hydration.
Smell your way to smarter mineral supplementation. Use your natural sense of smell to determine how much your body is asking for. 
Open the bottle. 
Take a sniff!
Smell Pleasant? Take 2 tablets
Smell Neutral? Take 1 tablet
Smell unpleasant? Don't take today!
Re-test often by smelling as your preference will change due to daily activity, stress, hydration levels, and diet.