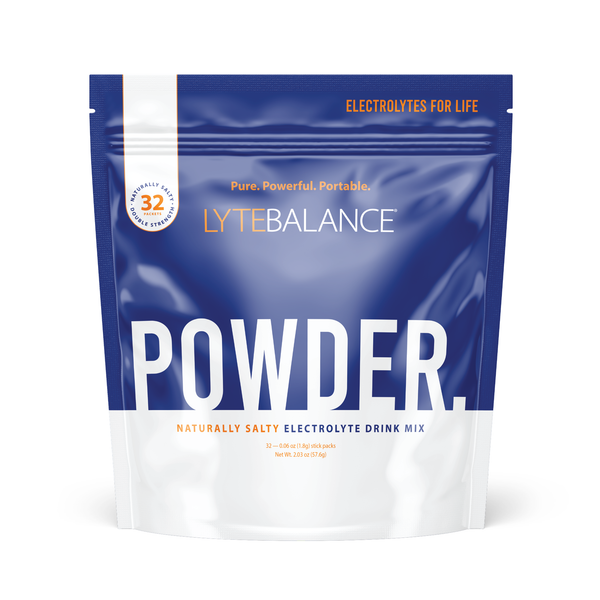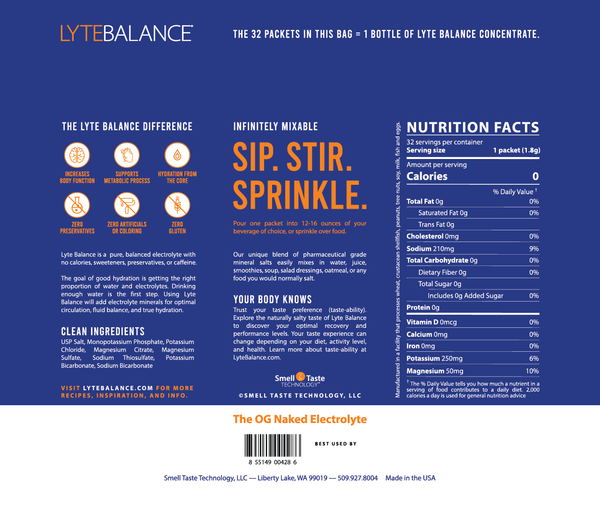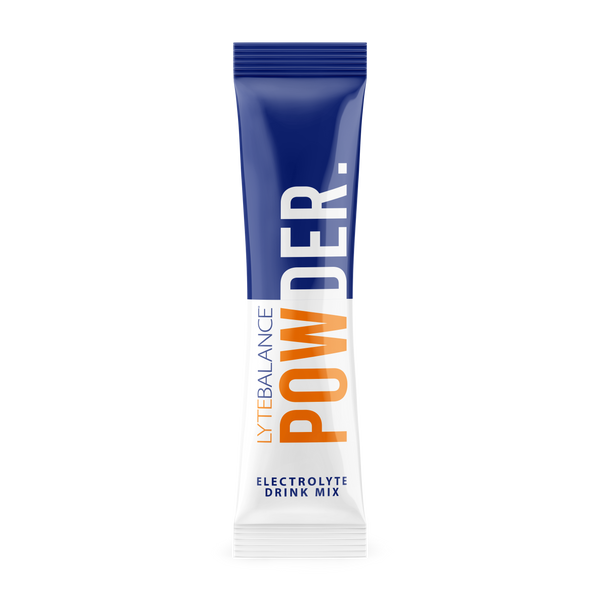 Sip. Stir. Sprinkle.
Each Lyte Balance Powder bag contains 32 individual packets and each packet equals 2 servings.  Pour one packet into 12-16oz of your beverage of choice or sprinkle on food.  Explore the naturally salty taste of Lyte Balance in a convenient, portable and packable powder. 
Our unique blend of pharmaceutical grade mineral salts easily mixes in water, juice, smoothies, soup, salad dressings, oatmeal, or any food you would normally salt. 
32 packets of Lyte Balance POWDER is equal to a bottle of liquid Lyte Balance.